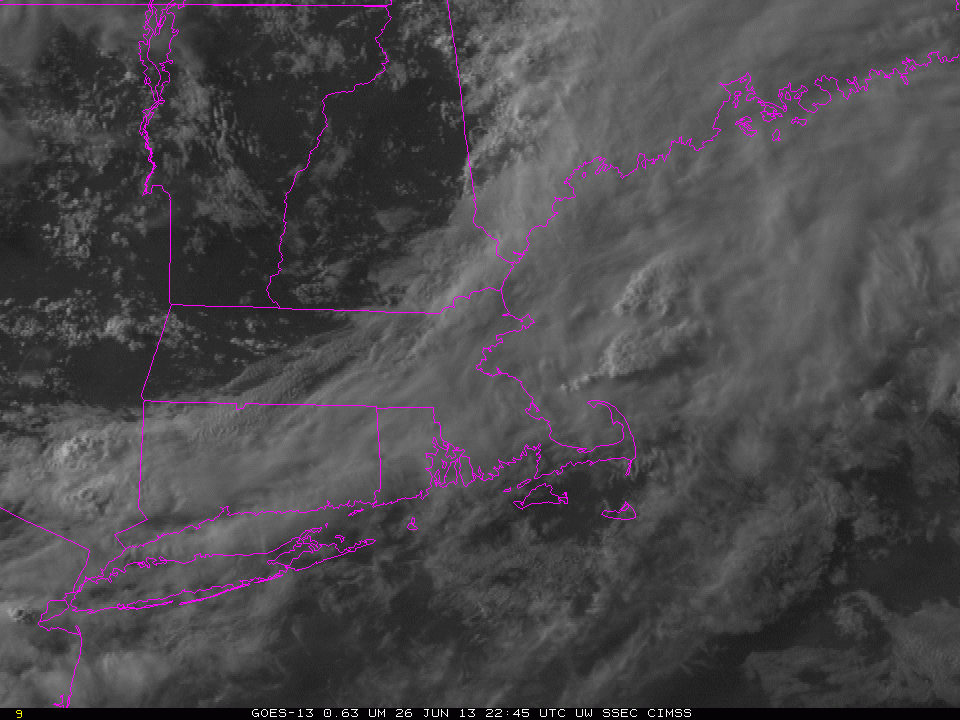 Visible imagery around 0000 UTC on 27 June 2013 showing the slow advance of a backdoor coldfront over eastern New England.  The yellow arrows at the end highlight the front over New Hampshire.
A back-door coldfront moved westward through New England late in the day on June 26th, bringing with it cooler air and lowered ceilings.  How well did the IFR Probability field capture the low ceilings that came with the cooler air?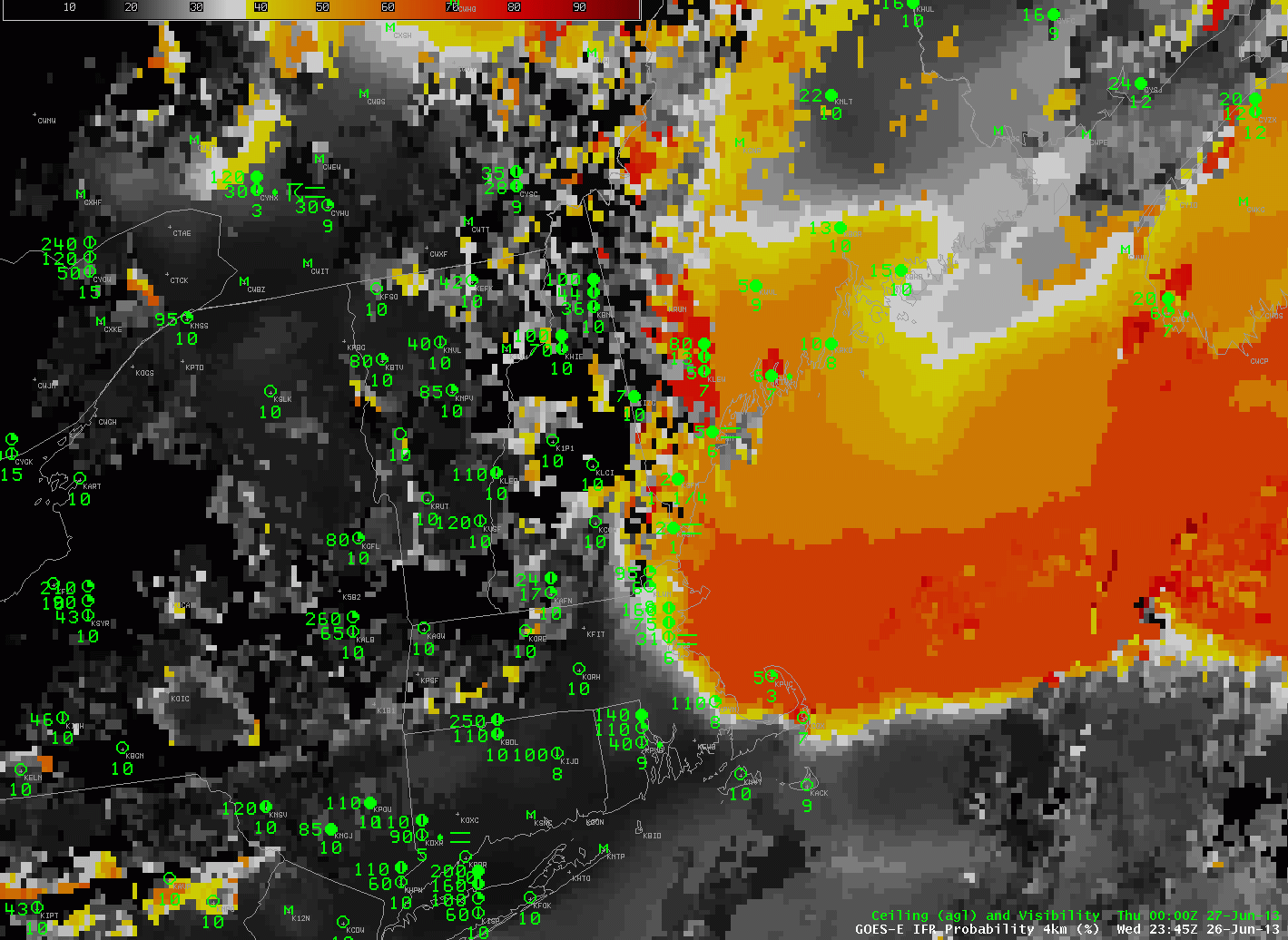 GOES-R IFR Probability fields computed from GOES-East, hourly from 2345 UTC on 26 June to 0445 UTC on 27 June.
Intially (2345 UTC), high probabilities of IFR conditions were limited to the cold waters east of New England. This is reasonable given the high dewpoints (upper 60s Fahrenheit) that prevailed New England on the 26th.  Light westerly winds would move that moist air over the cold Gulf of Maine, and advection fog would form.  As the backdoor front moved across the region, IFR probabilities increased as visibilities declined.  The animation of the IFR probability fields captures the leading edge of the maritime air.