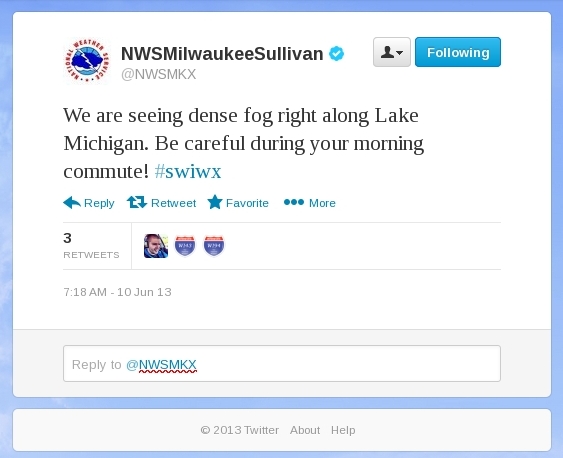 Fog from Lake Michigan is a year-round hazard for travel in eastern Wisconsin.  One of the biggest crashes on an interstate in Wisconsin occurred in October 2002 on I-43 near Sheboygan as fog moved onshore.  Ten died in that event that included 25 vehicles.
Rain overnight followed by partial clearing led to widespread fog over the upper Midwest on June 10, 2013, and the IFR Probability products described the horizontal extent of the lowest visibilities.  Those low visibilities hugged the coast of Lake Michigan in eastern Wisconsin.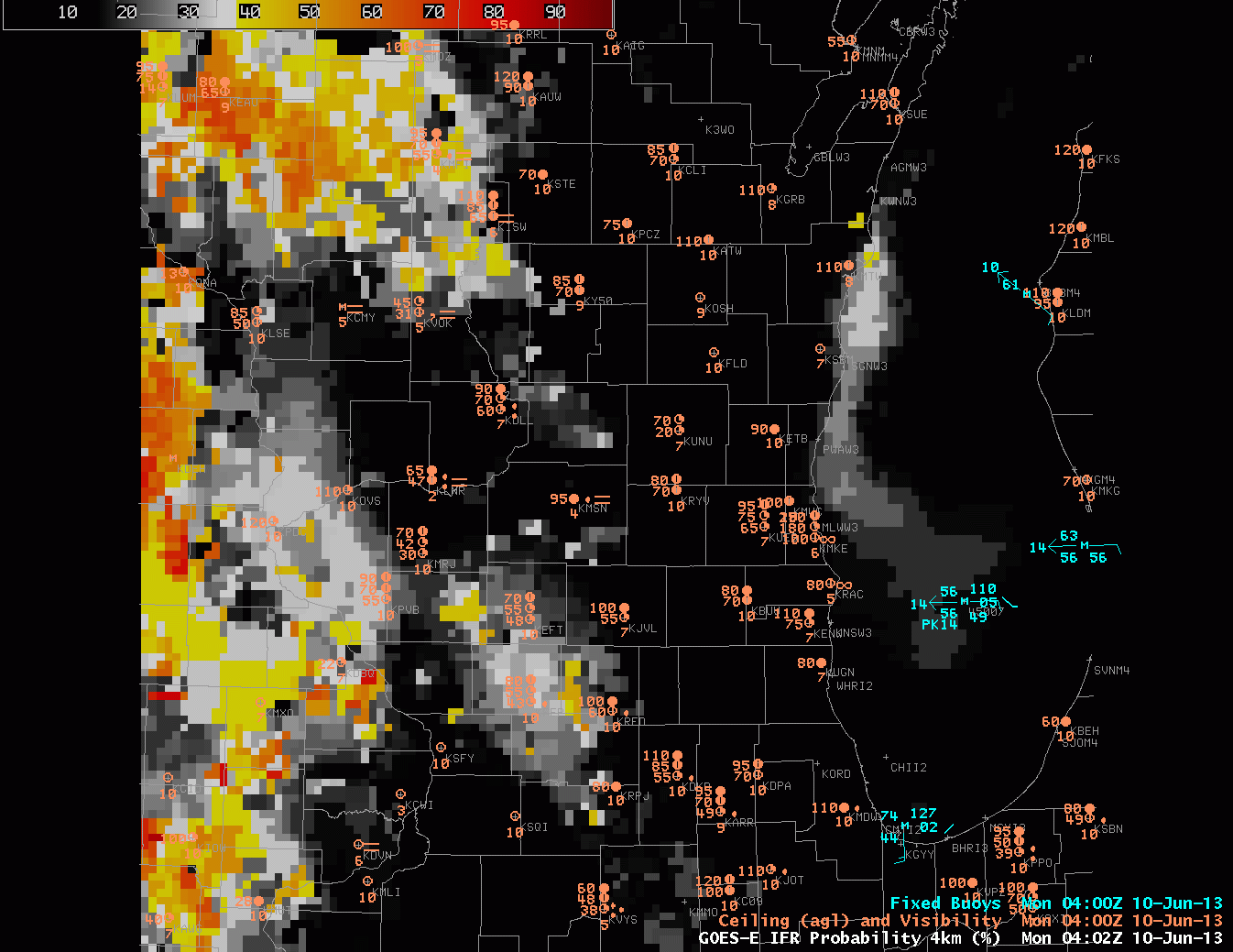 GOES-R IFR Probabilities, 0402 – 1345 UTC on 10 June 2013, computed from GOES-East
GOES-R IFR probabilities increase in two regions overnight:  over Iowa and in the western Wisconsin River Valleys, and over Lake Michigan.  Reduced visibilities are reported in and around Lake Michigan, and as the tweet up top shows, dense fog was reported along highways as well.  Water temperatures in the upper 40s over central Lake Michigan promote the development of fog, as dewpoints over Wisconsin were near 60.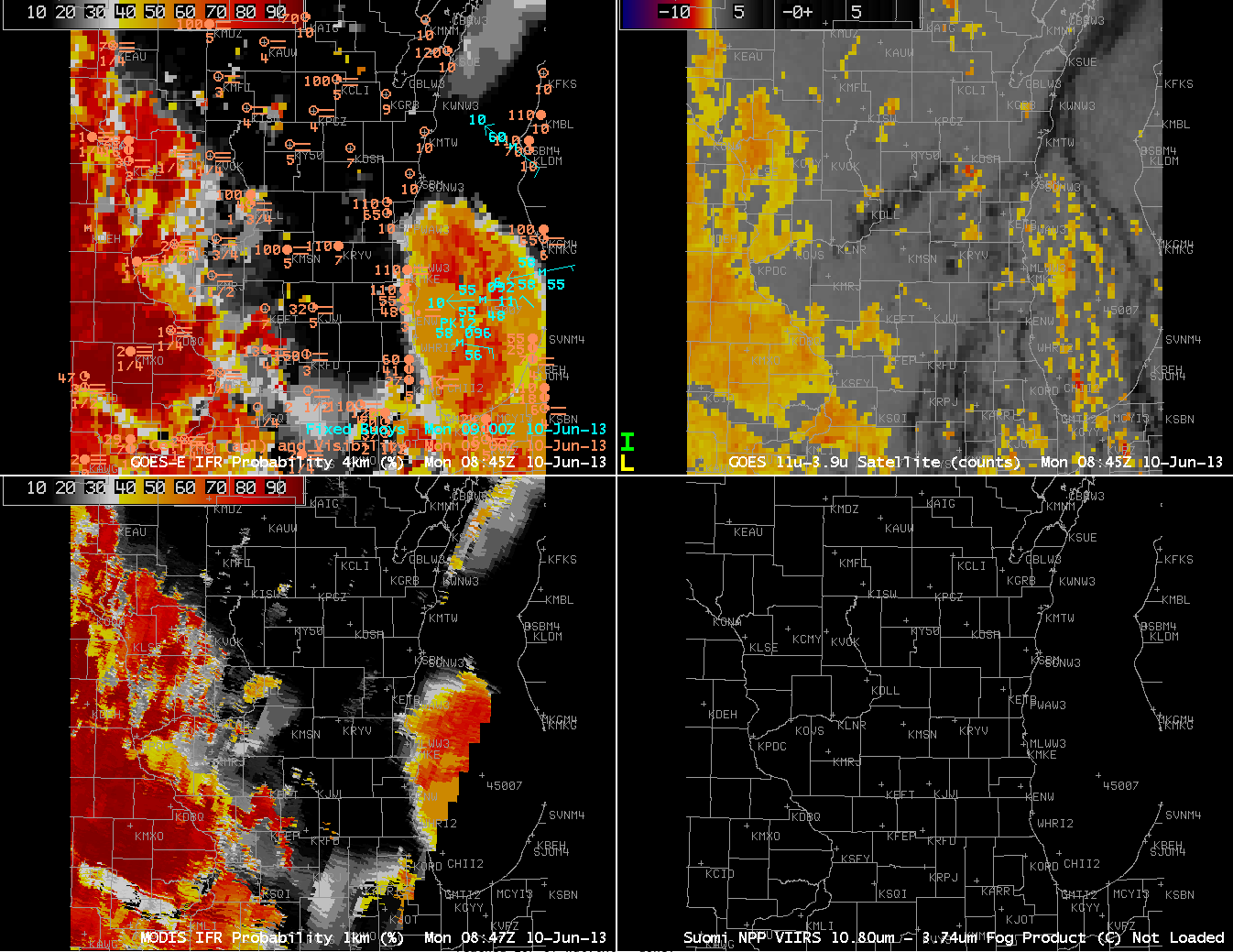 GOES-R IFR Probabilities computed from GOES-East (Upper Left) and from MODIS (Lower Left);  GOES-East Brightness Temperature Difference Product (Upper Right), all from approximately 0845 UTC on 10 June 2013
The GOES Imager usually cannot resolve small river valleys.  Polar-orbiting data, however, usually can.  The MODIS-based IFR probability from 0847 UTC better resolves the Wisconsin River Valley over southwest Wisconsin, for example.