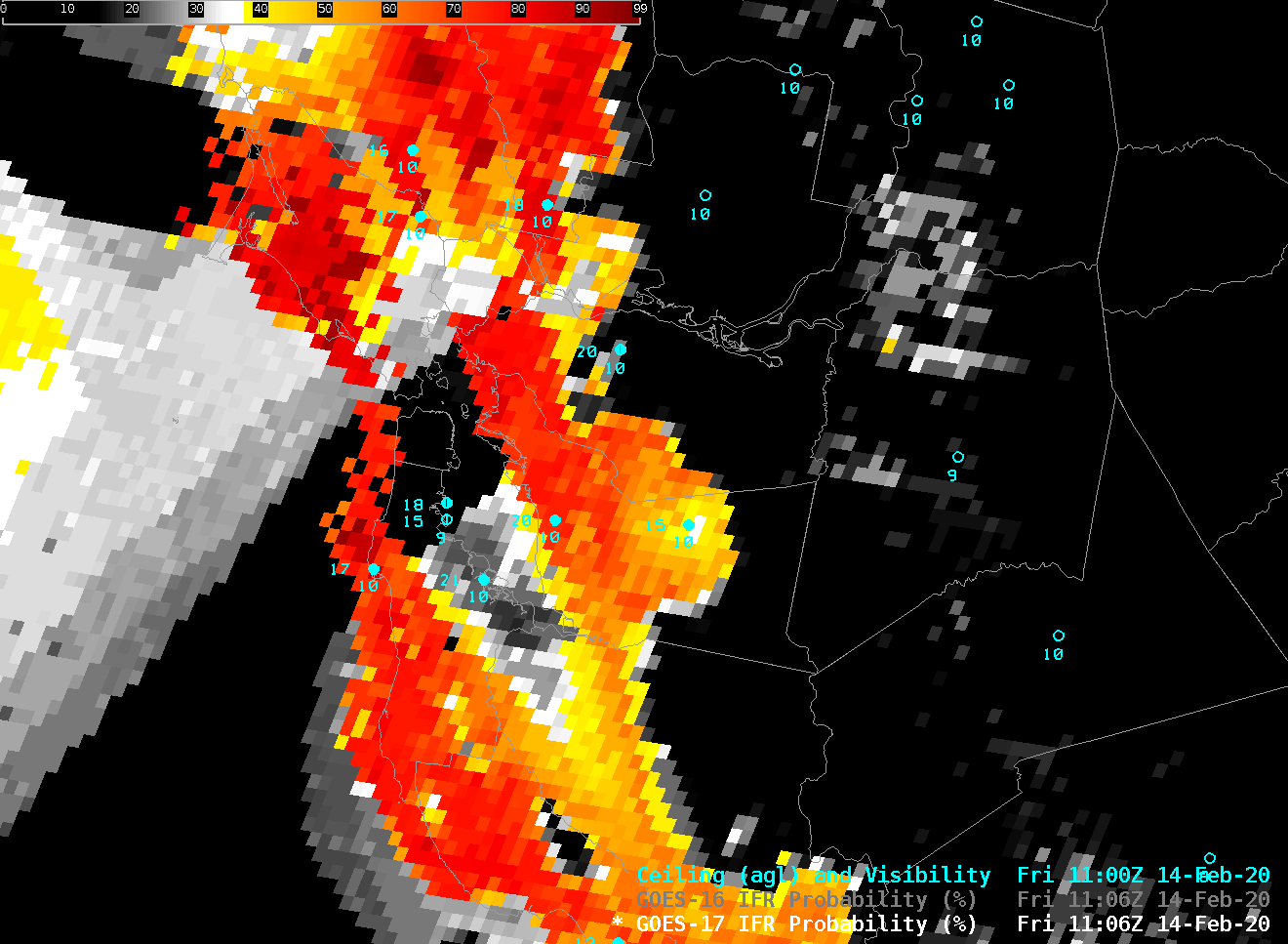 The Cooperative Institute for Meteorological Satellite Studies (CIMSS) is (as noted in this blog post) testing GOES-17 IFR Probability fields in the AWIPS environment in preparation for their deployment to interested offices (via an LDM feed). The GOES-17 field, above, at 1106 UTC, suggests stratus offshore of San Francisco but higher ceilings over the city and the bay. Webcam views of the city (source), and of Alcatraz Island (source), below, from around 630 AM PST, also suggest relatively high ceilings over the city and the bay.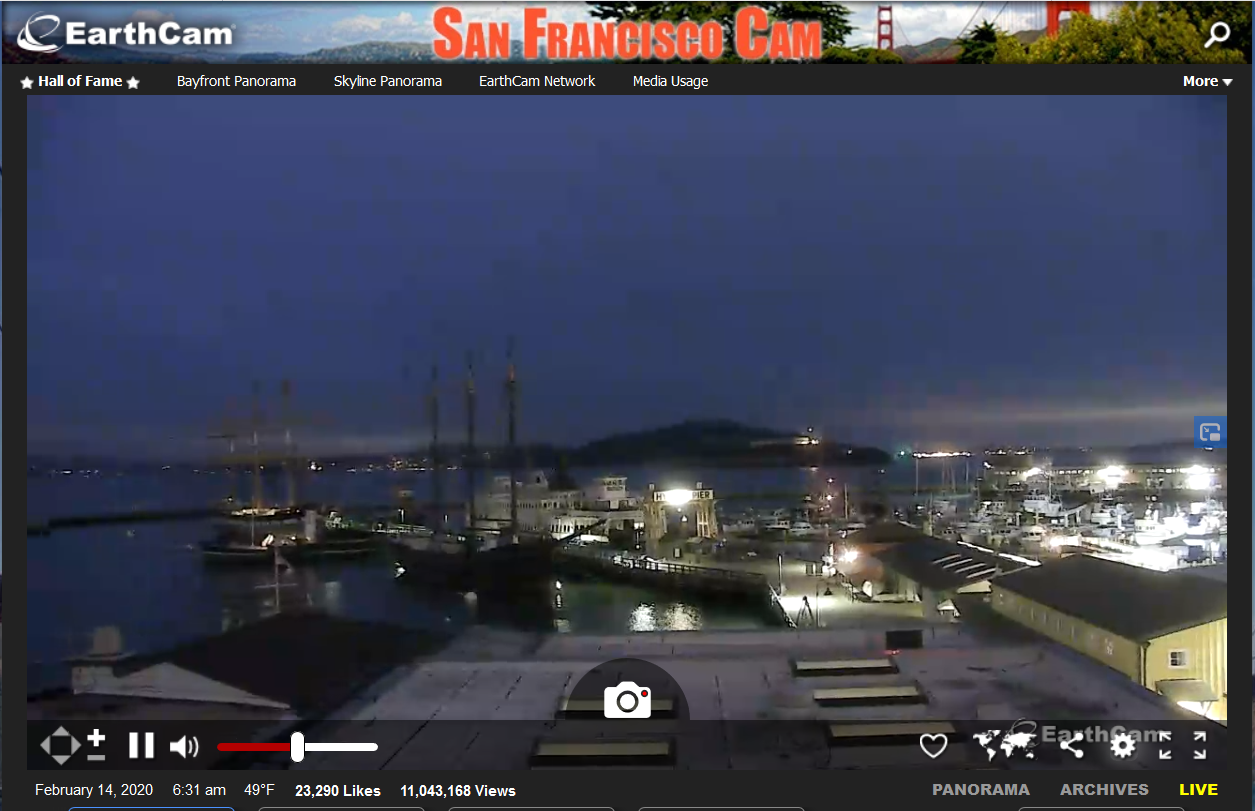 GOES-16 is also providing IFR Probability over the west coast of the United States. The toggle below between GOES-17 and GOES-16 shows how the oblique view from GOES-16 and the effects of parallax can perhaps place the probability in the wrong place. Parallax errors shift the clouds towards the sub-satellite point. Parallax effects can be explored at this website.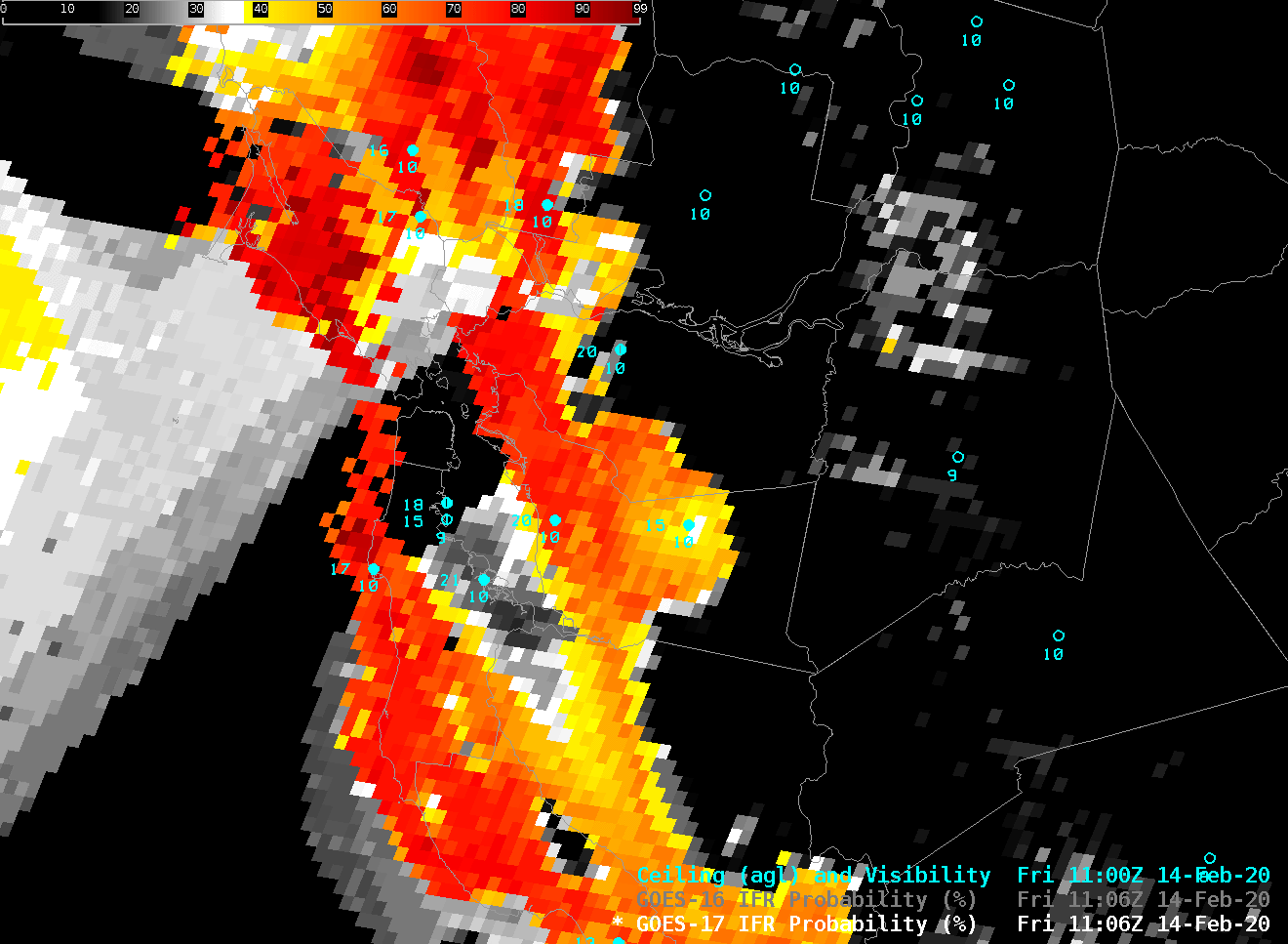 The GOES-17 Advanced Baseline Imager (ABI) is currently showing the effects of inadequate imager cooling by the faulty Loop Heat Pipe on board the spacecraft. At times between 1100 and 1500 UTC, as shown below for 1401 UTC, stripes will appear in the IFR Probability field. Manifestations of the Loop Heat Pipe issue will continue with increasing impact into early March, at which time Eclipse Season will mitigate the issue until April.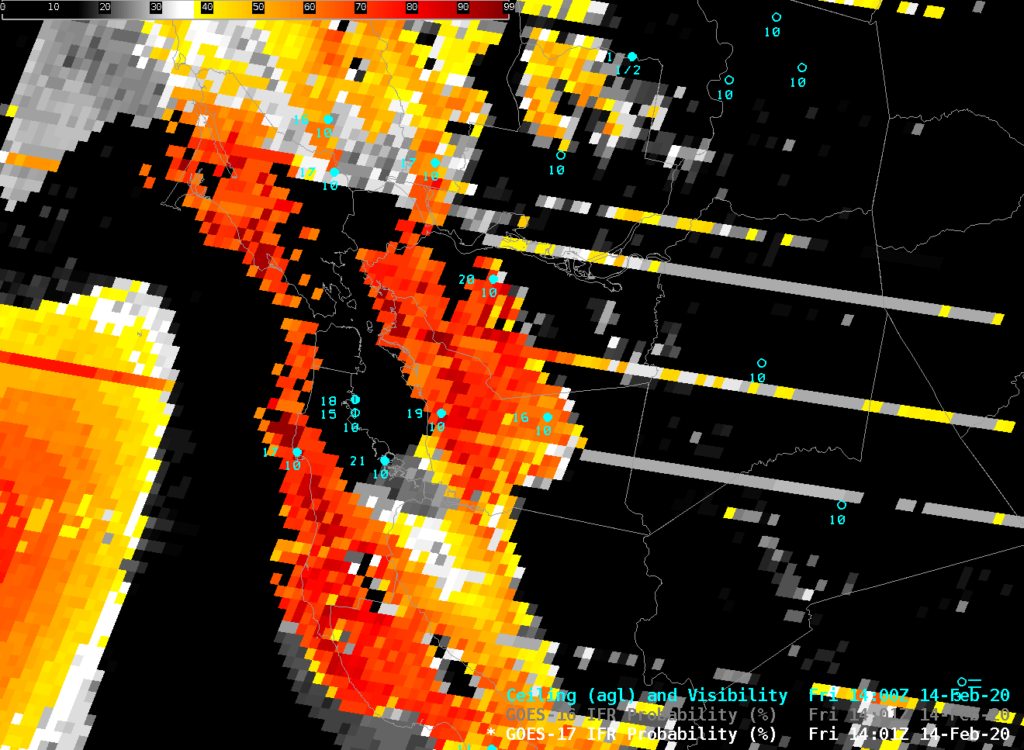 GOES-17 IFR Probability fields are available over the CONUS domain at this website.