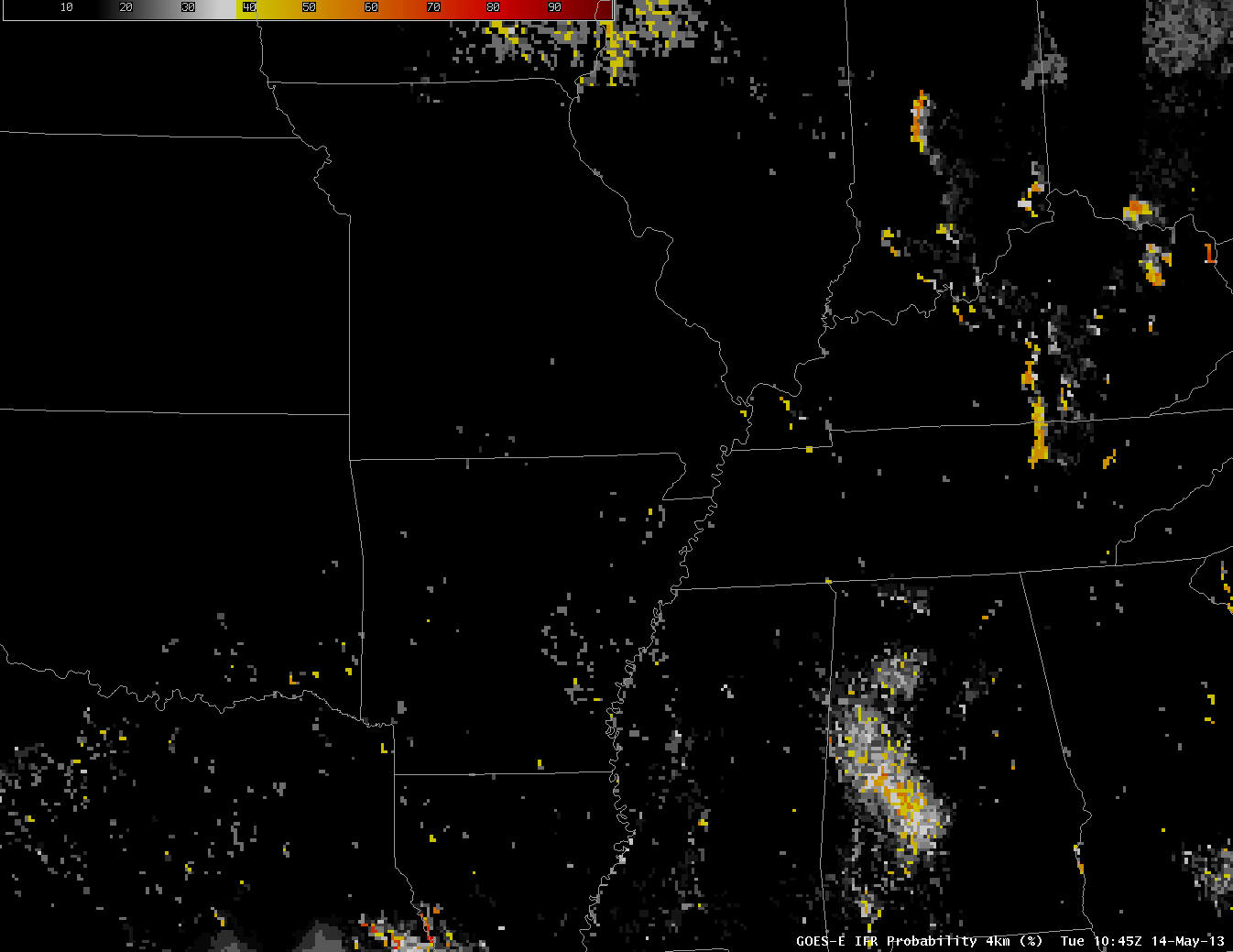 GOES-R IFR Probabilities over the Mississippi River Valley, 1045 and 1402 UTC 14 May 2013
GOES-R IFR Probabilities over the bootheel of Missouri and northeast Arkansas were erroneously high on Tuesday 14 May (and also on Monday 13 May).  This was a region of mostly clear skies.  Why, then did IFR probabilities have values exceeding zero?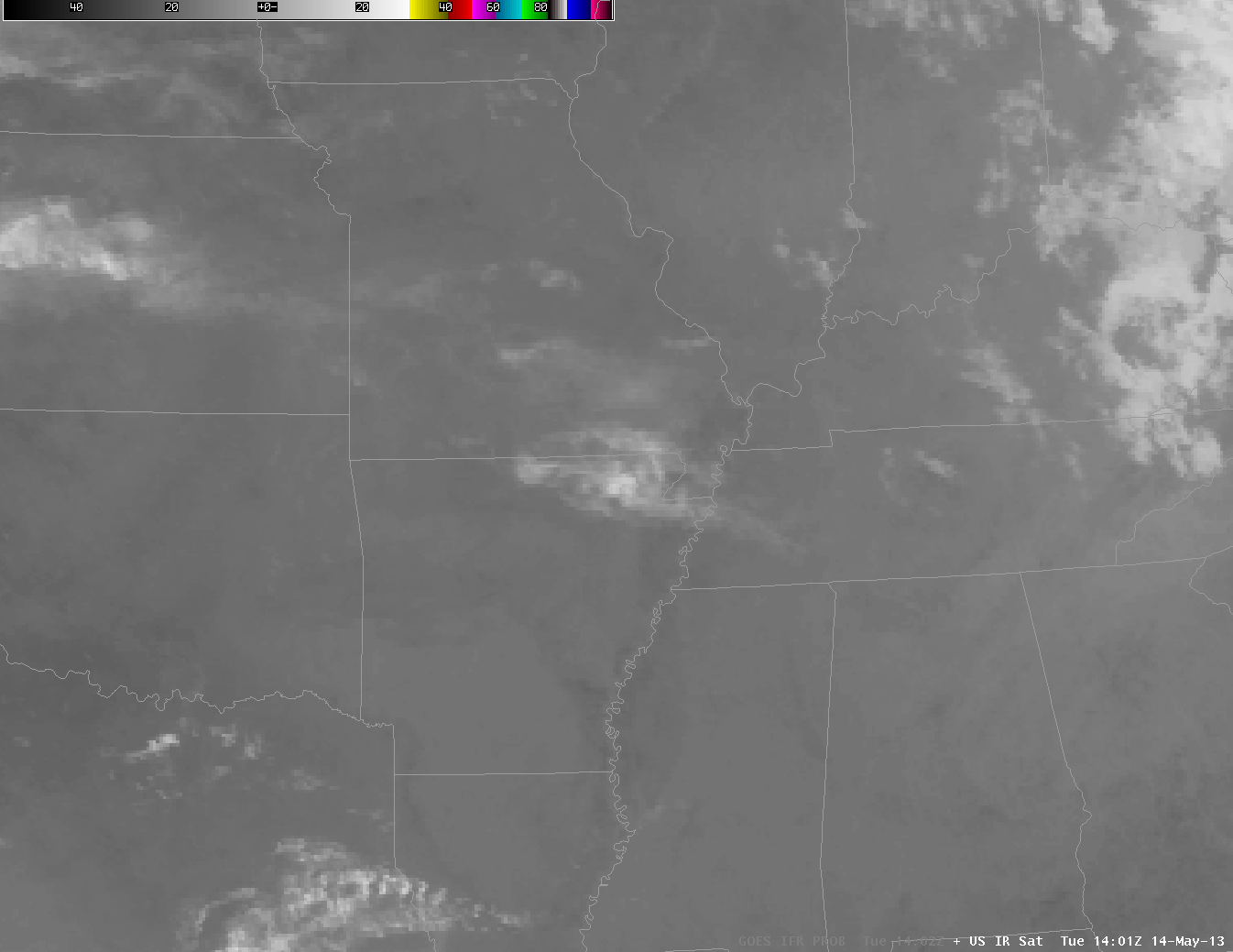 Toggle between 10.7 µm imagery and GOES-R IFR Probabilities, 1402 UTC 14 May 2013
The 10.7 µm imagery does show a cool cloud overlaying the region of modest IFR probabilities.  This cloud has the appearance of a thin cirrus cloud through which radiation emitted from the surface is filtering.  Brightness temperatures at the outer edge of the cloud — where IFR probabilities are highest — are around 10 C.  This thin cloud might normally be screened out by the daytime visible cloud mask.  However, as shown below, the thin cirrus cloud is over a surface that is white enough that the cloud mask considers it to be cloud.
Always use the IFR probability in concert with other available data to ensure the computed probabilities are sensible.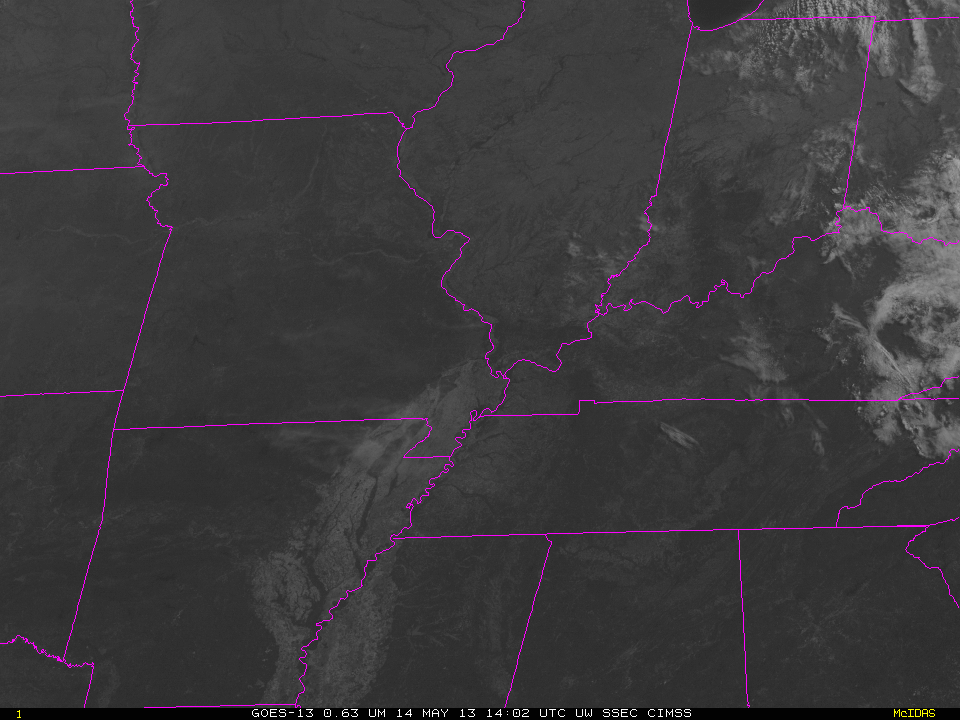 Visible Imagery, 1402 UTC on 14 May 2013